Owner / Veterinarian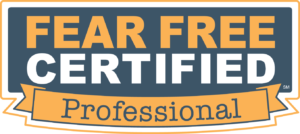 Dr DeHondt received two Bachelors of Science degrees during his academic career: one in zoology and environmental studies from Michigan State University, and the other in civil engineering from the University of Detroit Mercy. He then went on to earn his DVM from Michigan State University.
Dr. DeHondt started at DePorre in 2015 and he takes pride in the constant drive to provide the highest possible level of medical care to each patient, as well as the teamwork displayed among all the staff in this common goal. His interests include all areas of the always evolving field of veterinary medicine, but he's always had a special interest in ophthalmology. In his job, he really enjoys working with both people and their pets to strengthen the bond they share.

Dr. DeHondt is married to his wife, Mia, and they have two daughters, Stella, and Sophie. Although they had to say goodbye to the other member of their family, Nika, a Siberian Huskie, she is remembered fondly. In his free time, he enjoys distance running, soccer, gardening, cooking, and spending time with his family.
---