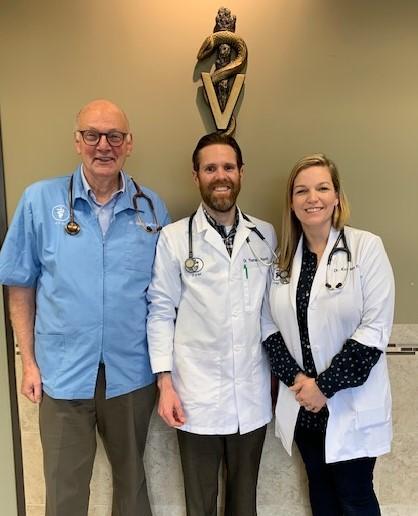 Welcome to DePorre Veterinary Hospital! Since 1958, our veterinarians have been proud to provide compassionate care to the pets of Bloomfield Hills, West Bloomfield, Bloomfield Township, Birmingham, Franklin, and Royal Oak. As a full-service animal hospital, we meet your pet's every need and enrich their quality of life. Our AAHA-accredited animal hospital offers only the highest standards of veterinary medical care. What's more is we address each pet's emotional well-being, too, through our staff's training as Fear Free Certified Professionals and our certification as a Cat Friendly Practice. We aim to make every pet feel right at home.
The team at DePorre Veterinary Hospital perform all the traditional veterinary services your pet could need, as well as some alternative options for pain management including cold laser therapy. Your pet has a range of options for their recovery or management of a chronic condition. We don't only focus on a pain-free experience, we aim to eliminate all fear, too! Our trained team performs all our services with a gentle hand and fear-free techniques. The services we offer include:
Wellness care
Vaccinations
Dental care
Surgery
Spay & Neuter
Diagnostics
Pain management
Professional grooming
Emergency care
Grooming plays a pivotal role in your pet's well-being. It keeps your pet's coat clean and trim, which helps them to feel more comfortable, too. Bloomfield Pet Grooming is conveniently located right in our animal hospital and our professional grooming staff offers bathing, grooming, and styling for both cats and dogs. We also work together with your veterinarian to coordinate your pet's grooming appointment with a veterinary visit as well, so you can tackle all your pet's needs in one fell swoop.