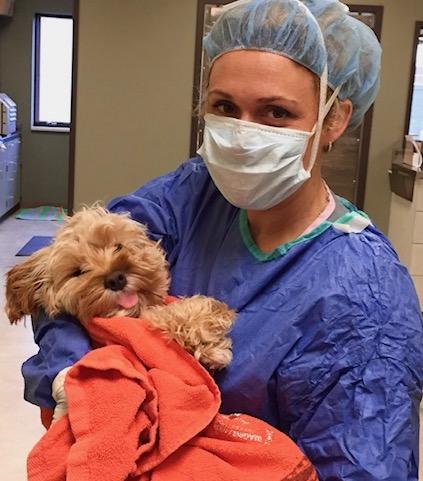 When your dog or cat needs surgery, bring them to our AAHA (American Animal Hospital Association)-accredited animal hospital in Bloomfield. We perform every surgery with your pet's safety as our top priority. Our skilled veterinarians have significant experience in soft tissue surgeries both routine and complex. For dog and cat surgery performed with compassion and expertise, visit DePorre Veterinary Hospital!
Our Surgical Procedures
Dog and cat surgery helps us correct and prevent a range of conditions. Preventive surgeries such as spays and neuters protect pets from future reproductive diseases, while corrective surgeries such as bladder stone removals take away the pain and discomfort of abnormalities. Some of our common surgeries include:
Mass removal
Gastropexy
Cystotomy
Splenectomy
Abdominal exploratory
And more!
Anesthesia Safety Information
Every surgery requires anesthesia, and we take every precaution possible to ensure your pet has a safe procedure and a speedy recovery. Here's how we make safety our priority:
Before each procedure, we perform a pre-anesthetic exam and take blood work. This is essential for ensuring your pet is healthy enough to undergo the procedure.
Once your pet is cleared and under anesthesia, we have extensive monitoring equipment that keeps track of their vitals. A dedicated veterinary technician watches for any changes in their heart rate and rhythm, blood pressure, pulse oximetry, body temperature, respiratory rate, and more.
With an IV catheter in place, we're also able to quickly administer medication as needed, as well as provide your pet with a steady supply of warm fluids that keep them hydrated and help maintain their body temperature.
Contact Us for More Information
Contact the team at DePorre Veterinary Hospital for more information on dog and cat surgery. If your pet has recently undergone surgery and you have questions about their recovery, don't hesitate, call us now at (248) 646-1669 for advice and guidance.