Licensed Veterinary Technician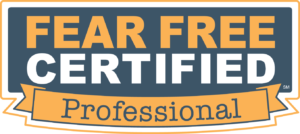 Lisi started with DePorre Veterinary Hospital in 2018. She graduated from Macomb Community College with an Associate Degree in Veterinary Technology. She appreciates the hard working team, great management, and high standard of care she finds here, including the cat friendly practices and fear-free protocols.

Lisi's family consists of her parents, sister (Laura), niece (Hailey), nephew (Brady), and brother (Johnny). She is married to Brian and they have three pets, a Corgi named Jack Donaghy, and two cats, Kairi (the love of her life) and Lou (the love of Brian's life).

In her free time, Lisi enjoys lifting weights and participating in role-playing games with friends.
---