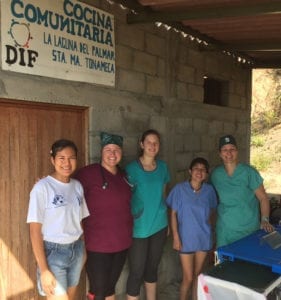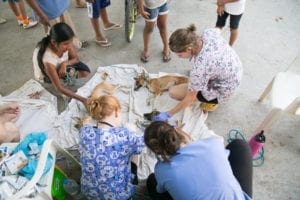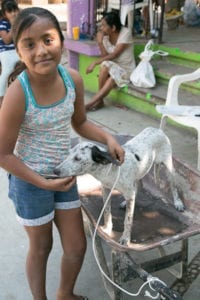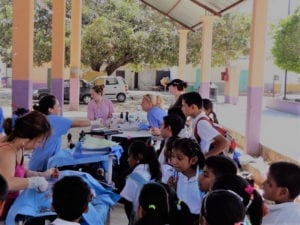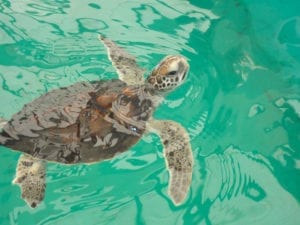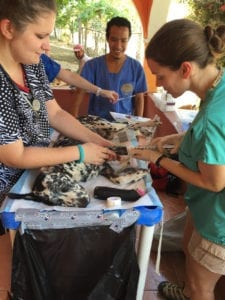 Each year, an international, volunteer group of veterinarians, technicians and students travel to Oaxaca, Mexico to conduct an intensive spay/neuter program in rural villages situated along the Pacific coast. The mission is to protect the endangered sea turtles by controlling the population of dogs that eat the turtle eggs and hatchlings along several of the most important sea turtle nesting beaches in the world.
Team members from DePorre Veterinary Hospital began participating in the project in 2006 largely driven by Dr. Pierre DePorre's passion for this project and they have witnessed the positive impact the project has had on the beautiful coast of Oaxaca. Since the program's inception in 2001, the dog packs have been controlled that previously dominated these beaches. This has contributed to the preservation of sea turtles, improved the overall health of the pet population and increased awareness of our planet's delicate ecosystem in the communities that we serve.
For this year's project Dr. Pierre DePorre was awarded an educational grant by the Michigan Animal Health Foundation. The grant provided a unique, hands on experience for two veterinary students and a faculty member from Michigan State University's College of Veterinary Medicine. They were also joined by students and faculty from the University of Oaxaca's College of Veterinary Medicine, Becker University and Universidad Del Mar.
Each day the team traveled to different coastal communities. The sites were chosen based on
the impact of its canine population on sea turtle nesting sites. The rural nature of these villages
provided unique challenges, especially with the outdoor field setting in which surgeries were
performed.
They commonly set up surgery clinics in the village square where lines of people and pets were waiting when they arrived. Curious locals and school children formed a gallery to watch the mobile surgical teams in action. These educational and bonding opportunities help build trust in the participating villages.
The surgical team also had time to see the sea turtles in their natural habitat and released hatchlings on the beach. This fulfilling experience was one of the trip's highlights for team members as hope is kept alive with another generation of sea turtles starting their life journey.
​Thank you to the Michigan Animal Health Fund and the generous companies that donated supplies for the Mazunte project: Idexx Laboratories, Zoetis Animal Health, Merial Animal Health, Patterson Veterinary Supply and MWI Animal Health.